Alowp! assalamualaikum!,
ni saye ade cerite best untuk dikongsi kepade semue peminat drama korea!,
Warrior Baek Dong Soo! sekarang ni masih dalam tayangan kat SBS,
kalau korang ade S'ONE HD,
jangan terlepas cerite yang superb awesome ni!,
setiap hari Rabu dan Khamis pada pukul 9.10 malam,
kat allkpop kate rating cerite ni no 1!,
and dah kalahkan cerite POSEIDON, (Choi Si Won ade berlakon dalam cerite Poseidon ni!)
disamping pelakon lelaki die yang handsome and cute,
jalan cerite Warrior Baek Dong Soo ni pon best tahap tak hengat,
dan mampu untuk menggugurkan air mata saye kalau termiss satu episode!,
ngehngehngeh!
soooooo, the knights of my heart are!,
1) Jim Chang Wook
as Baek Dong Soo (baik) luar cerite pon baik!
2) Yoo Seung Ho
as Yeo Woon (jahat... tapi tak sangat.. AGAKLAHHH.....ngeeeiii) dalam citer ni je tau Seung Hoo jahat! luar cerite die baik sangat! baru je jumpe die kat KLCC dunia Hajar! kih...kih..kih...,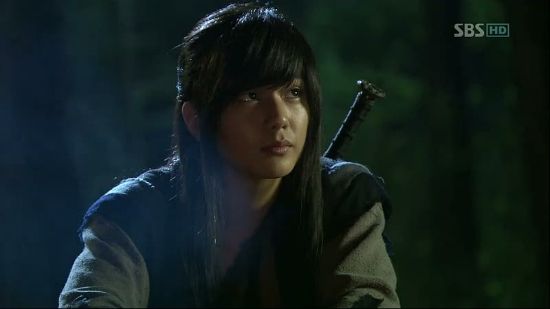 Jeneral Seung Ho and Jeneral Chang Wook

Chang Wook, Shin Hyun Bin as Ji Sun, Yoon So Yi as Hwang Jin Joo and Seung Ho!
and dengan ini disertakan sekali dua buah lagu (O.S.T Warrior Baek Dong Soo) yang memang superb best!
1) 고여 - 신성우 (Shin Sung Woo)
2)
Kim Tae Woo (Fallin In Love) 김태우 사랑에 빠지다 MV
sedih kan? kesian kan Yoo Seung Ho~oppa! tapertaper! hajar ade kat sini! setie untuk pujuk awak! ngeeeeeeiiiiiiii (O_=)
Kim Tae Woo has a very superb vocal and voice dan layak untuk masuk THE VOICE!,
ngehngehngeh! this is my two favie songs! so, hope you guys will enjoy watching this drama!